The PMD Wave Pro is an advanced skin spatula that extracts, infuses, and lifts using SonicGlow™ Technology and E-Wave™ Technology to leave skin glowing and radiant.
Free US Shipping · Money-Back Guarantee
View full details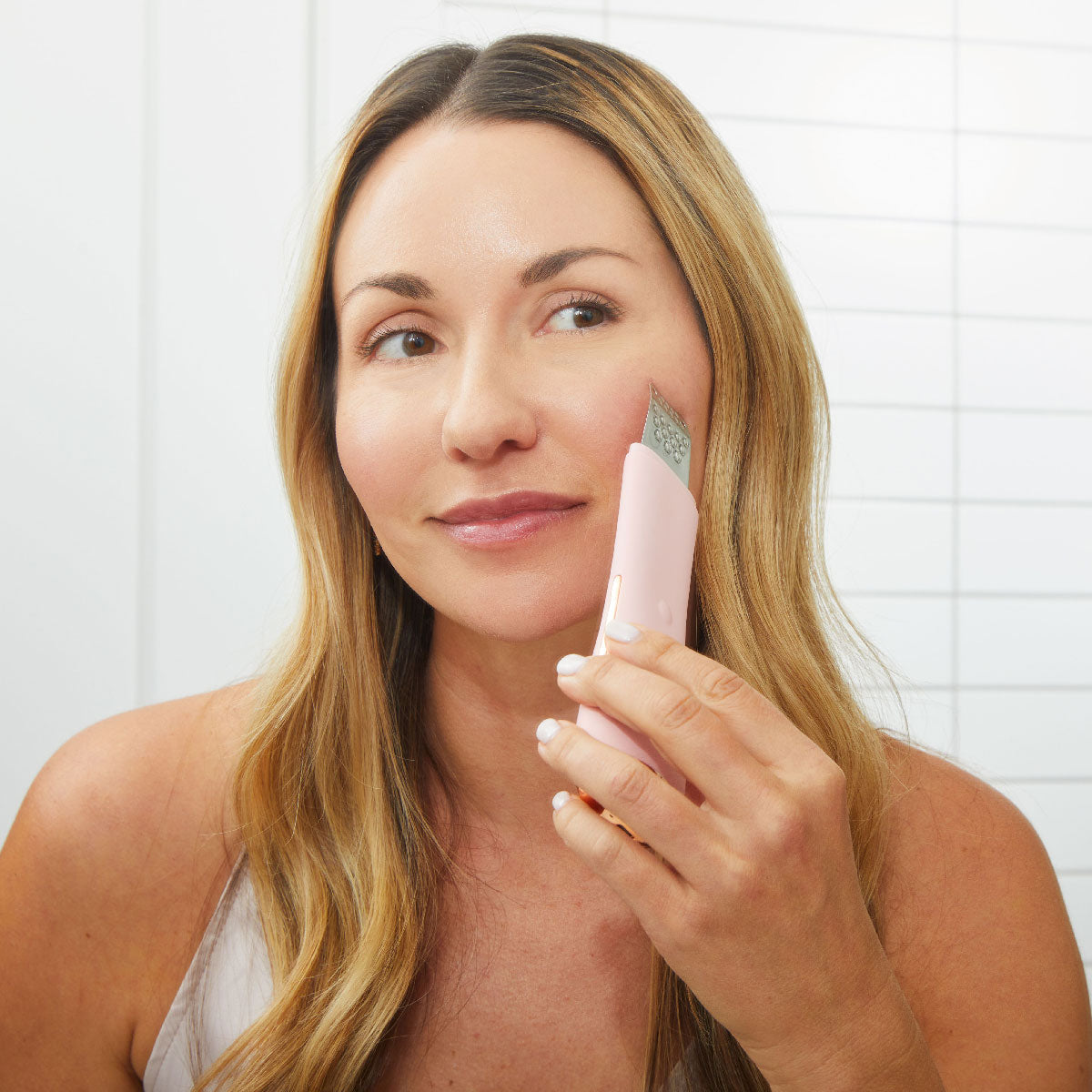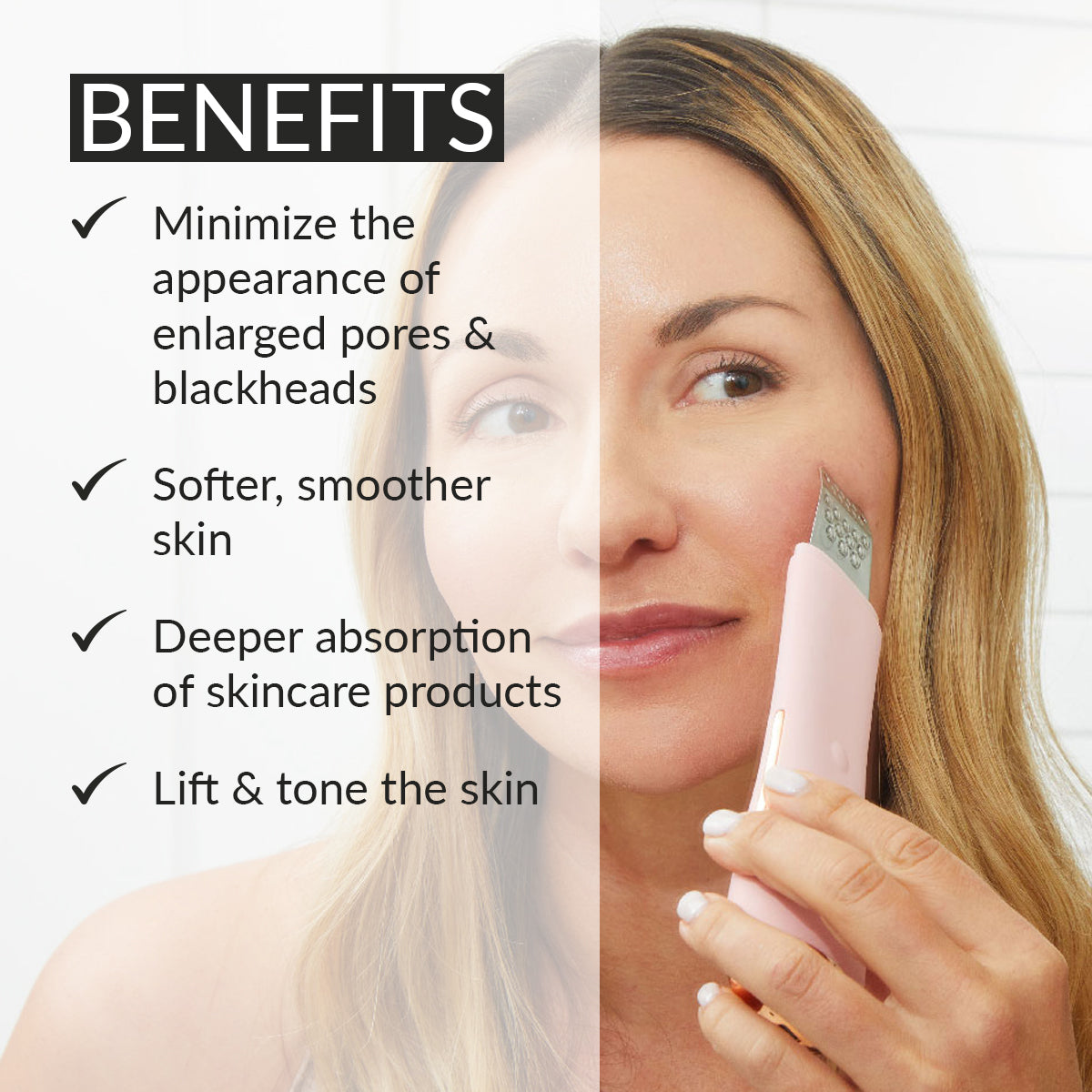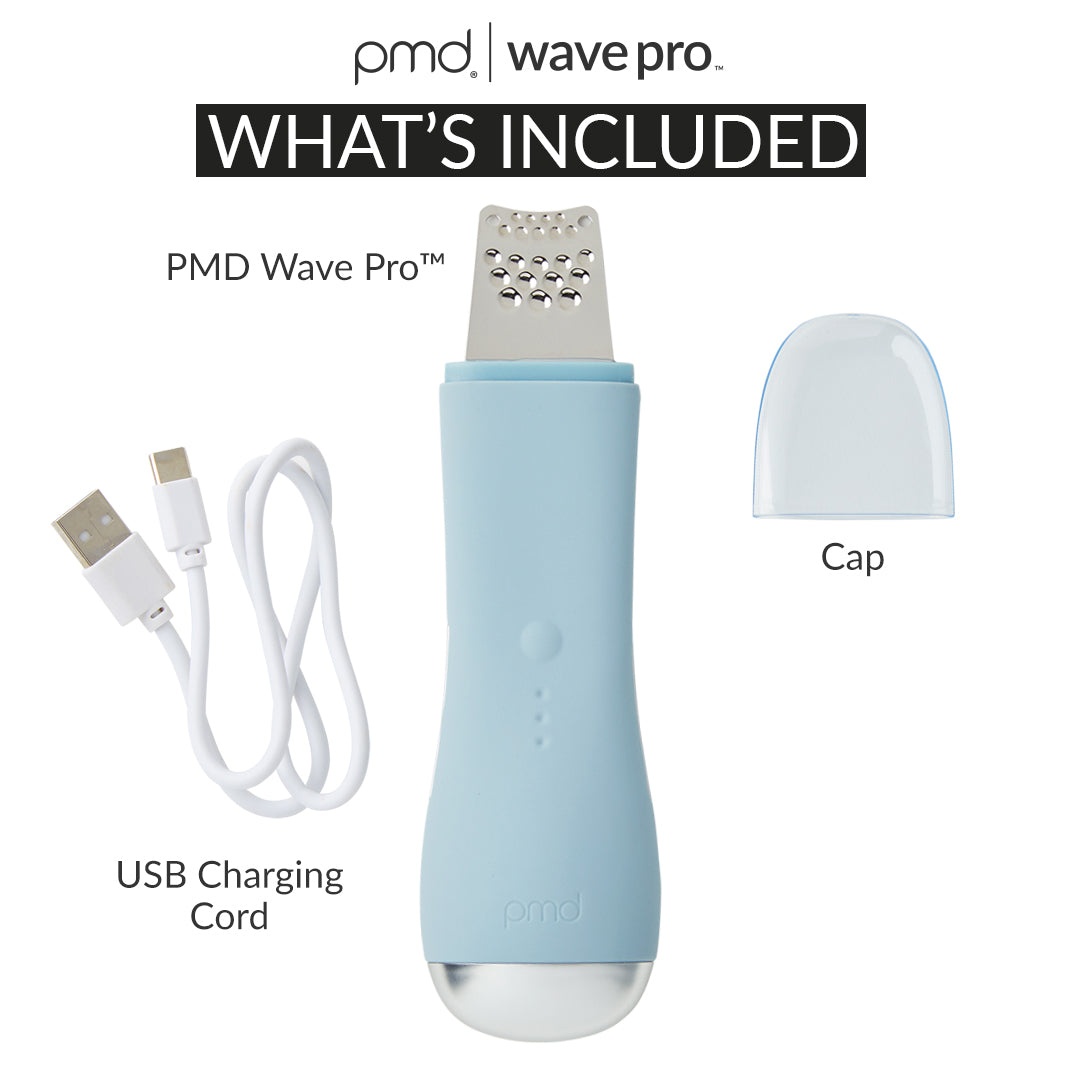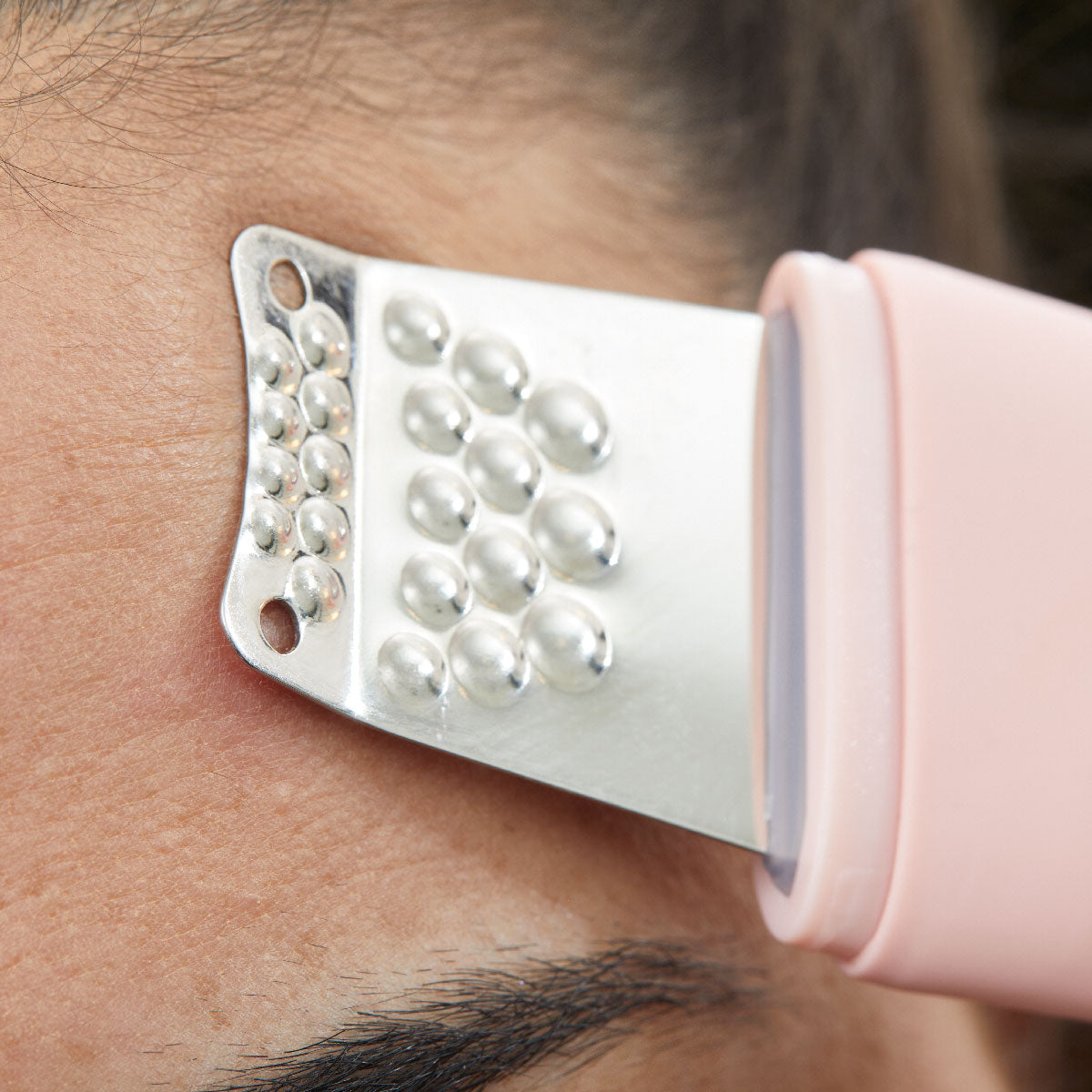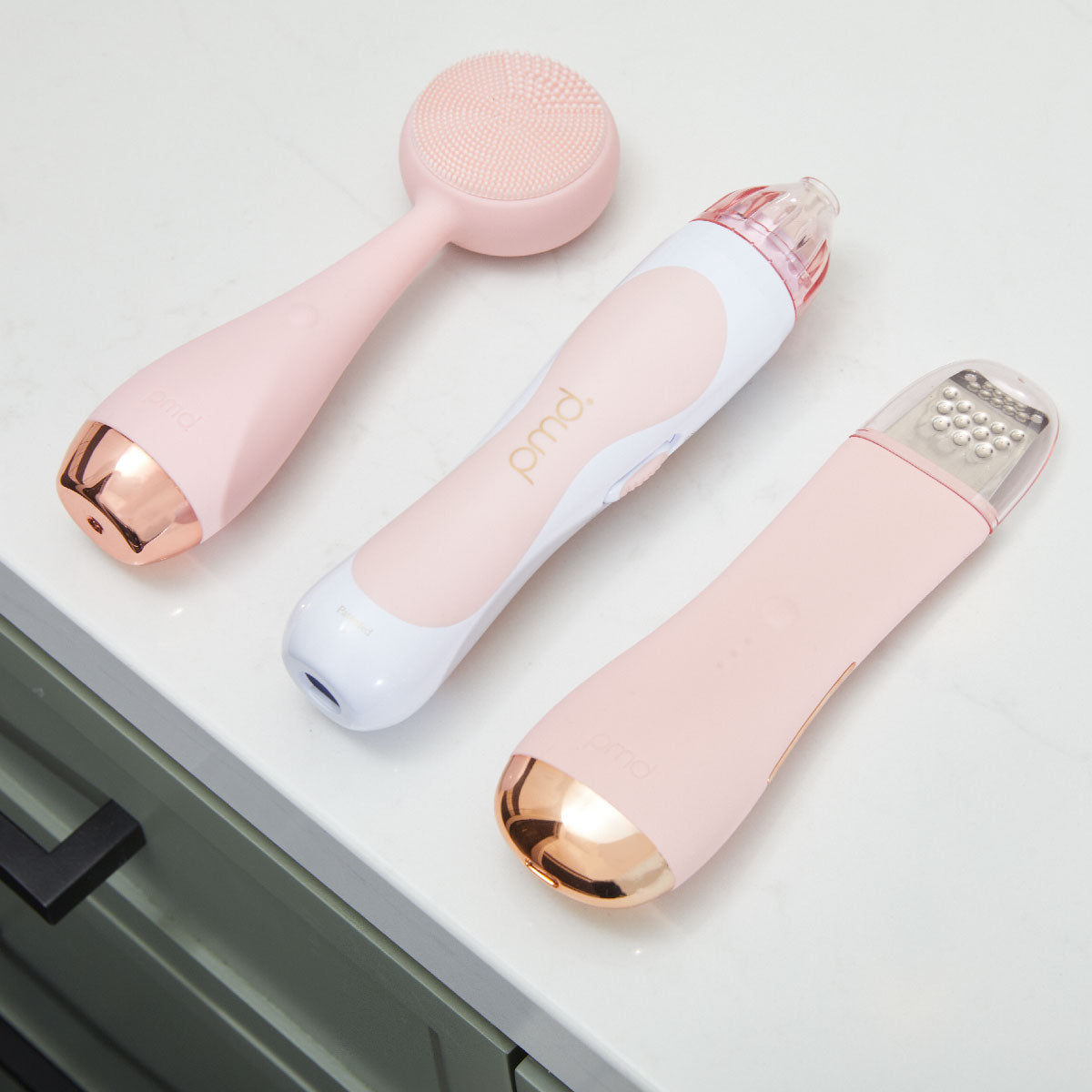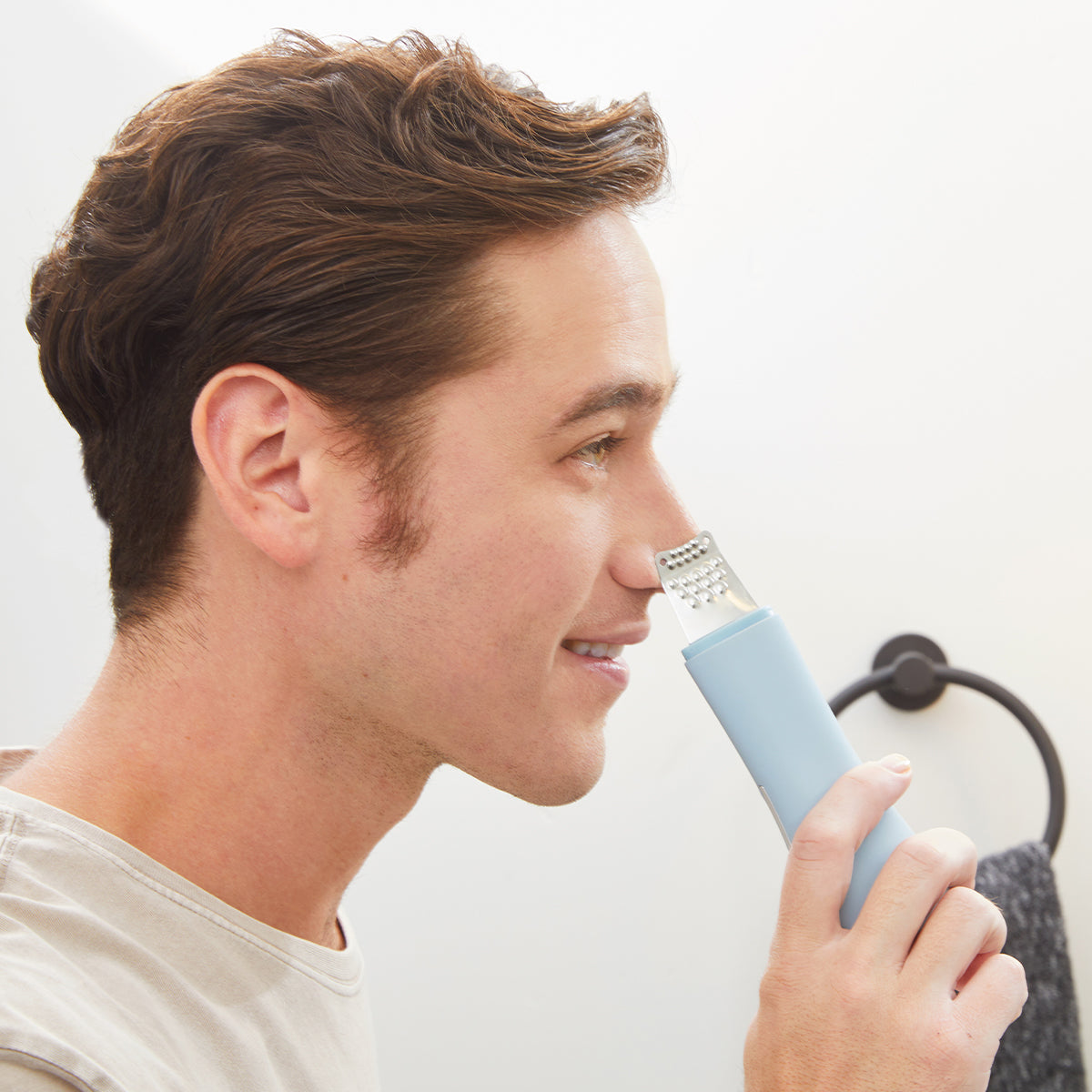 PMD Wave Pro
Benefits

How Our Technology Works

How To Use

Tips & Tricks
Benefits
Benefits
Minimize the appearance of enlarged pores & blackheads
Reduce oil congestion
Softer, smoother skin 
Deeper absorption of skincare products
Lift & tone the skin
Extract

Extract mode uses negative ions that help lift debris, dead skin, and sebum out of the pores.

Infuse

Infuse mode uses positive ions that split skincare into smaller molecules. This allows skincare to be more easily absorbed into the skin.

Lift

Lift mode uses E-Wave™ Technology, an electrical current to stimulate the muscles, helping to give a more toned and youthful appearance.
How to Use
Use the PMD Wave Pro to extract, infuse, and lift.
01

Dampen Skin

Dampen skin with water or toner

02

Turn on Extract Mode

With the front side turned down, gently glide in an upward and outward motion

03

Apply Skincare

Apply moisturizer or serum

04

Turn on Infuse Mode

Using back of the device, gently infuse skincare in an upward motion

06

Turn On Lift Mode

With fingers on both Touch Points, lift in an upward and outward direction by crow's feet, eyebrows, and lip lines

07

Turn on Extract Mode

Place PreciseXtractor™ over blackhead or whitehead and gently push down to extract
01

Charging Port

The charging port can be found in the center of the device's base.

02

Insert Charger

Insert long, thin end of cord into bottom of device.

Plug opposite end of charging cord into USB outlet adapter.

03

Charging Time

If power button light turns on, device is charging. Light will turn off when fully charged (~3 hours). 
Extract Mode

Use mode 1 to extract dead skin, dirt, and debris. Mode 1 is also used with PreciseXtractor™ to extract blackheads and whiteheads from the skin. 

Infuse Mode

Turn on mode 2 and pair with the enrich Softening Antioxidant Essence and renew HydratingPeptides™ Serum to increase product absorption and penetration.

Lift Mode

Turn on mode 3 and ensure your fingers are on both Touch Points for the E-Wave™ Technology  to properly lift and tone the skin.
Disclaimer
Use only as directed. Not following instructions may lead to rash, redness, itching or even injury. If this occurs, discontinue use and consult a medical professional. Product is intended for external use only. Avoid sensitive areas, including any area with broken, irritated, or itching skin. Keep product out of reach of children. PMD is not responsible for malfunction or injury if the product is not used as intended.Not intended for clinical or commercial use. The effects of the PMD Wave Pro are not always immediately visible and results may vary. If you have any questions regarding application, please reach out to our experts at 888-445-4532.
Pregnant women and individuals with pacemakers should consult a medical professional prior to using this device. This is not a medical device and is not intended to be a medical device. The PMD Wave Pro does not treat medical conditions.