Make your cleansing routine magical with The Minnie Mouse PMD Clean Pro Jade that cleanses, firms, and tones the skin. ActiveWarmth™ heat therapy and the jade stone increase skincare absorption, reduce inflammation & improves skin elasticity.
Free US Shipping · Money-Back Guarantee
View full details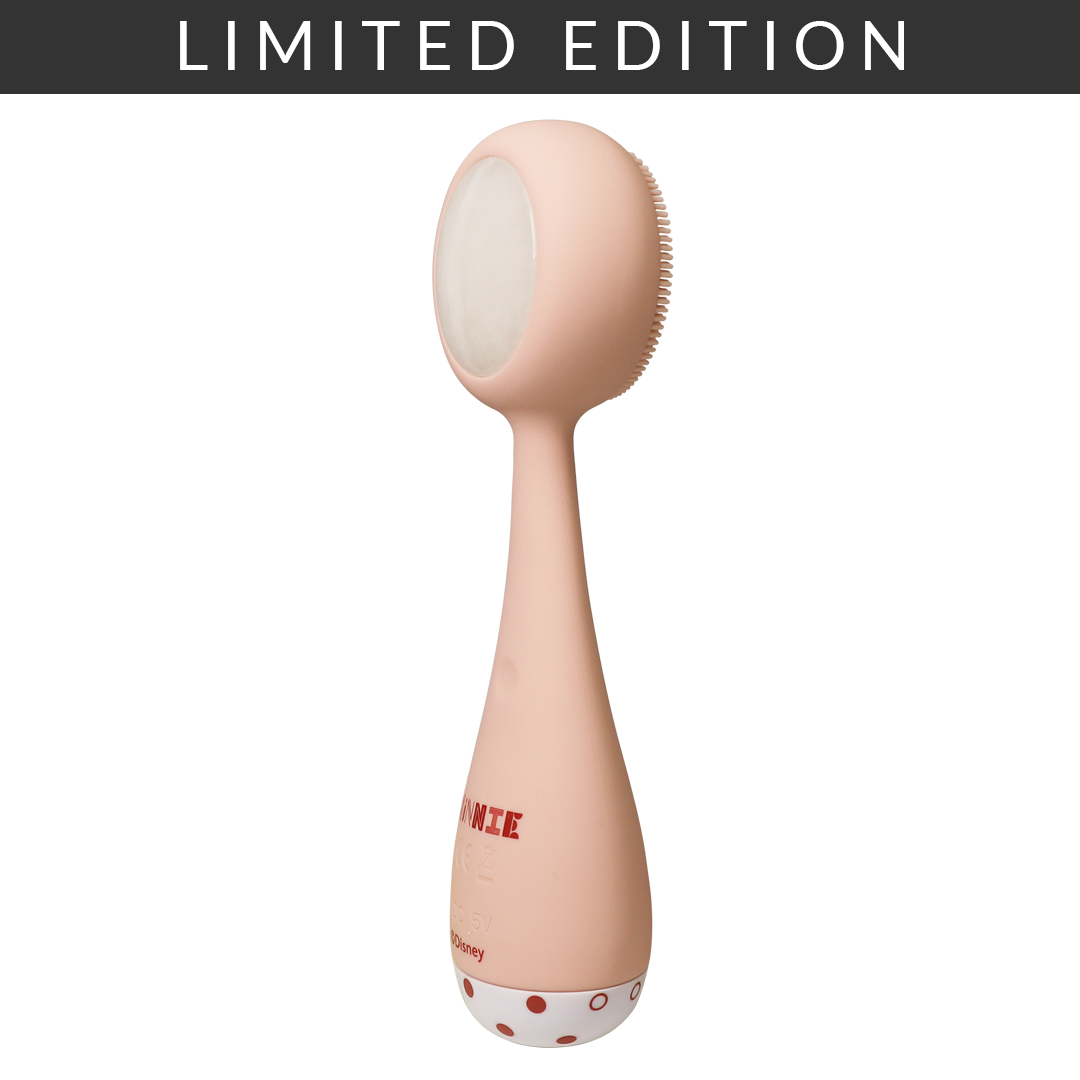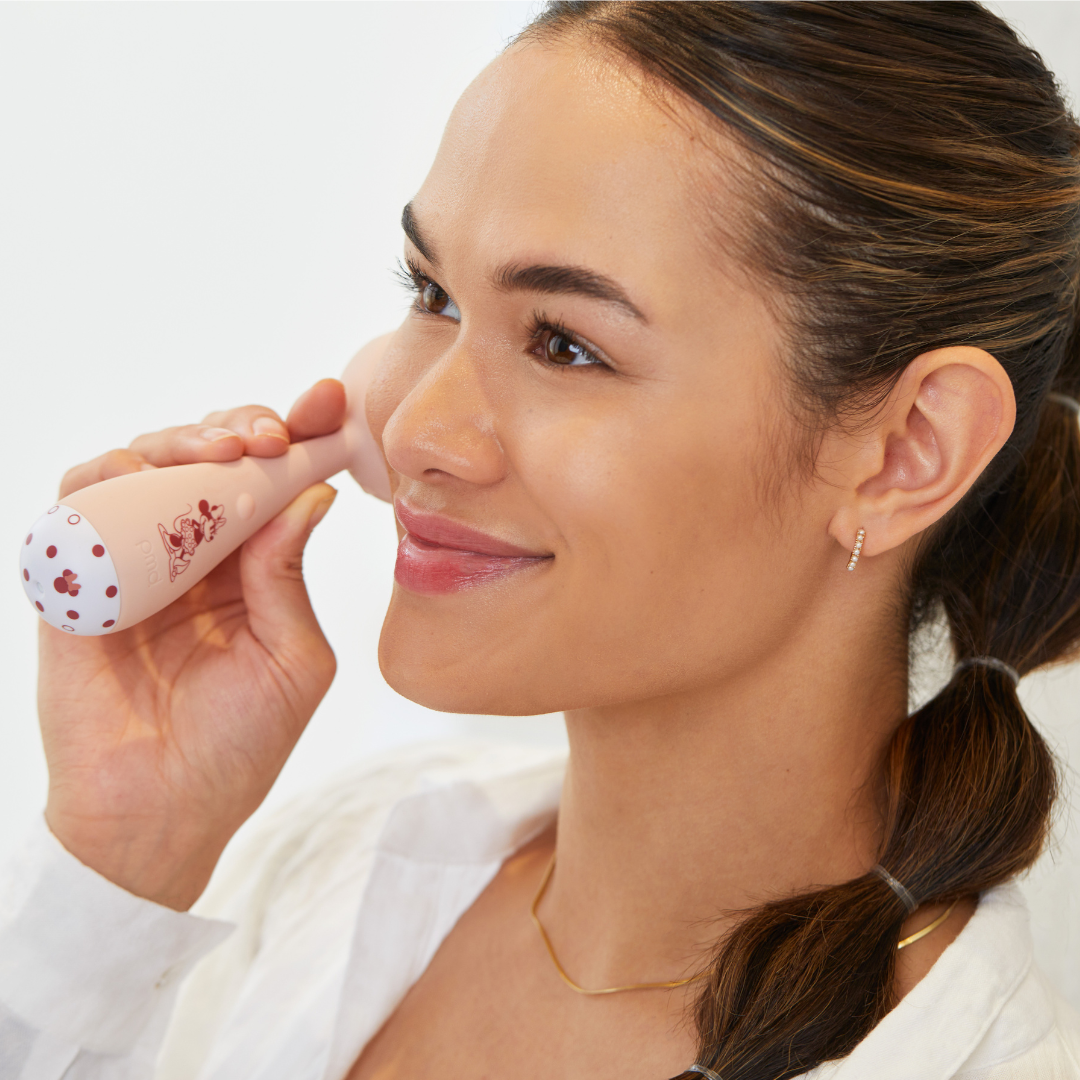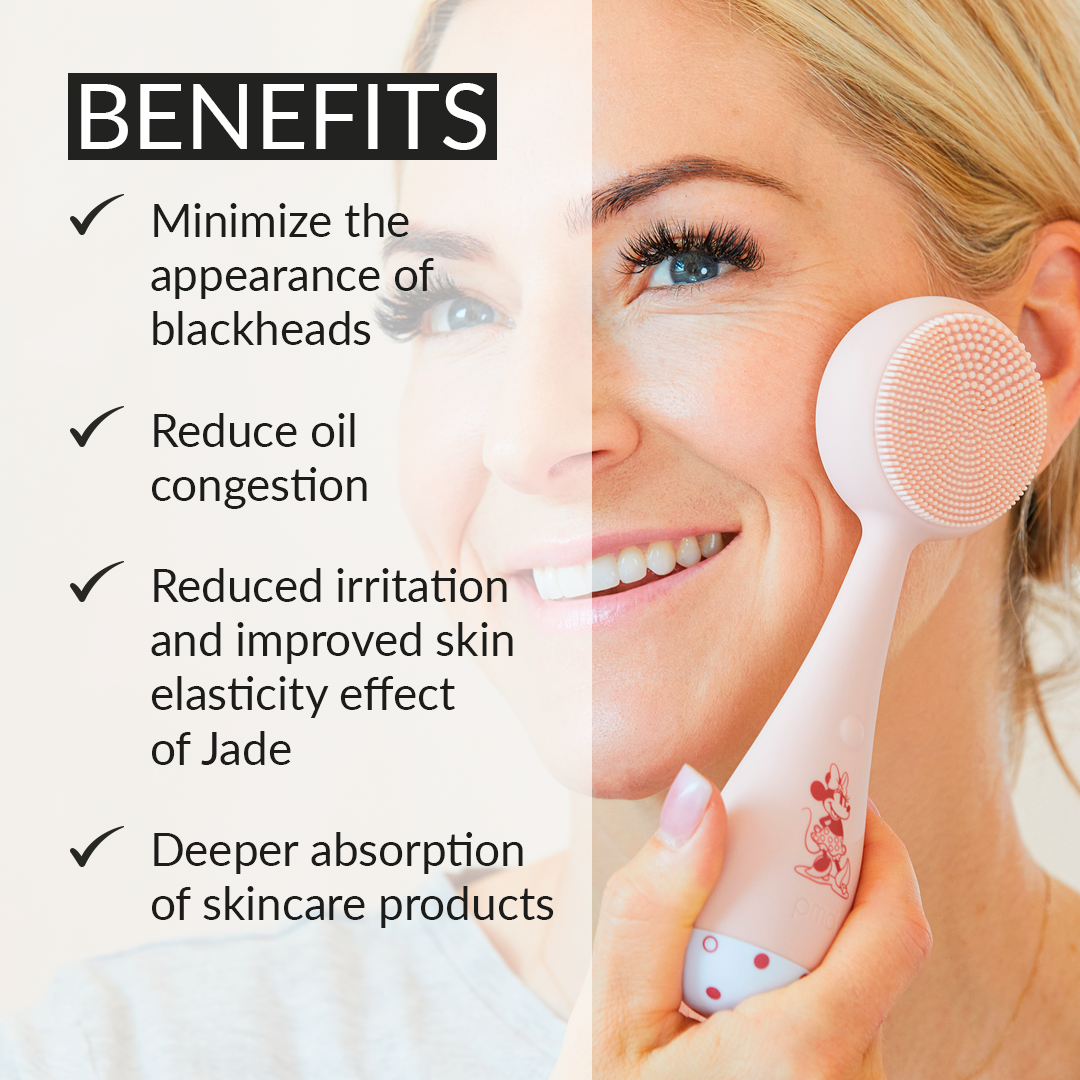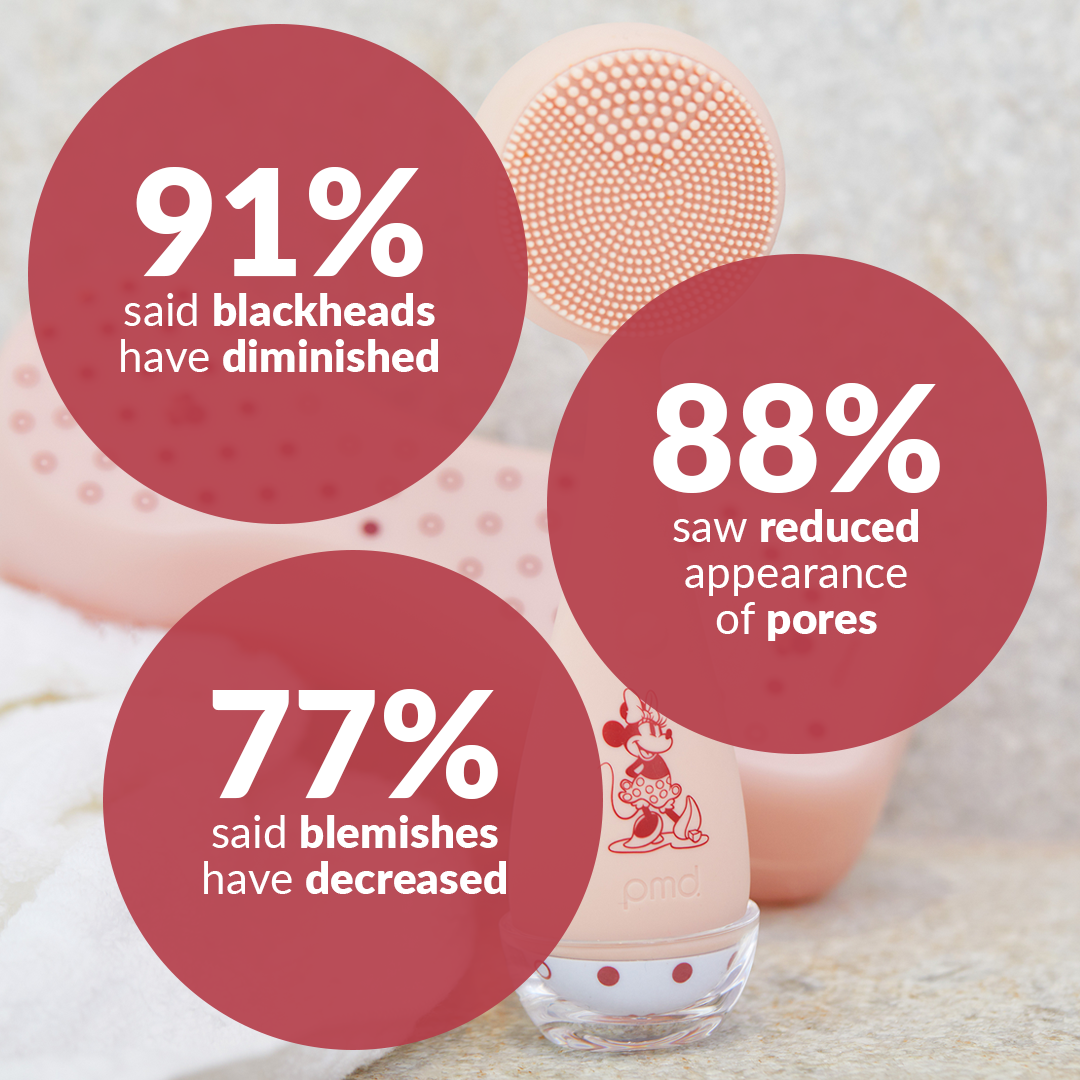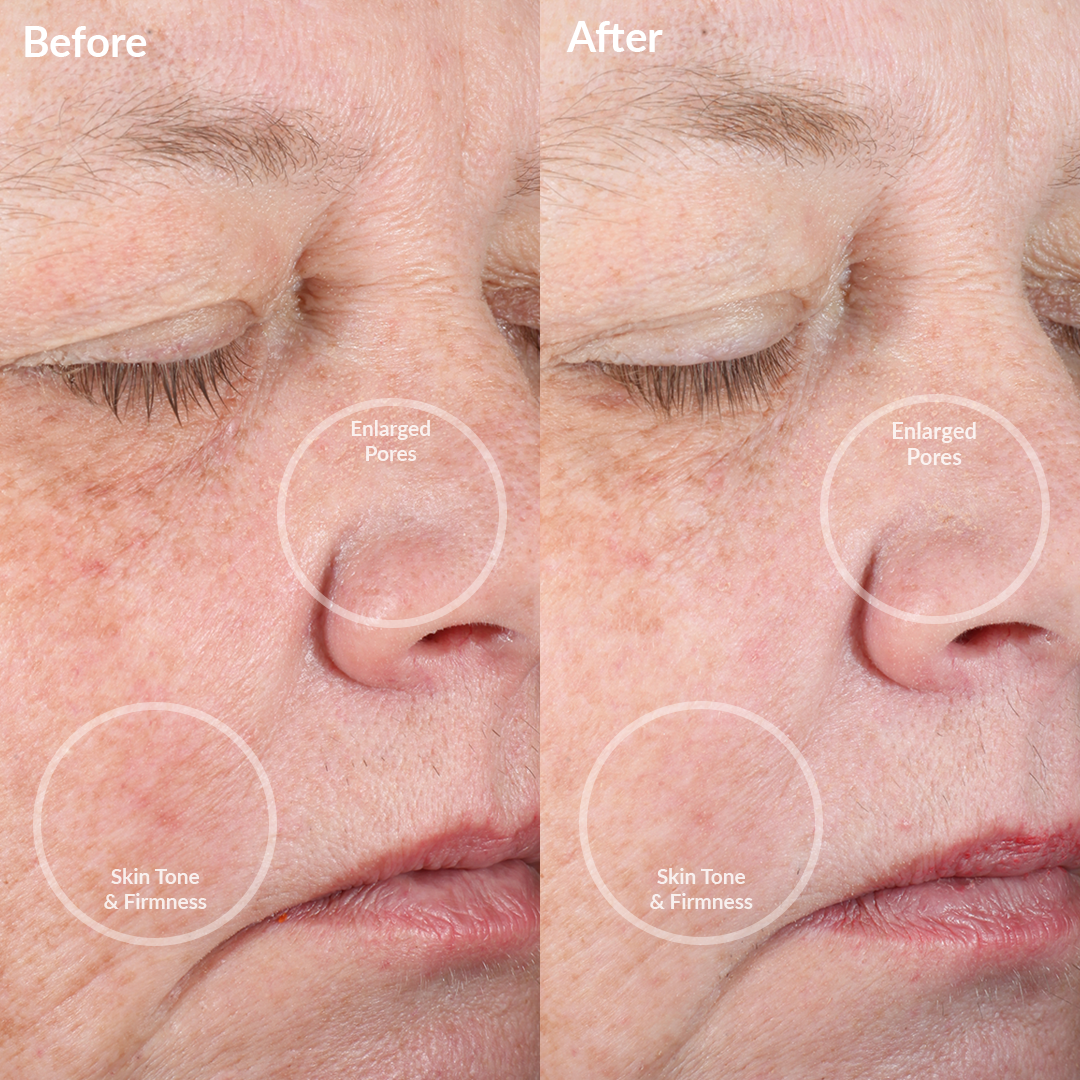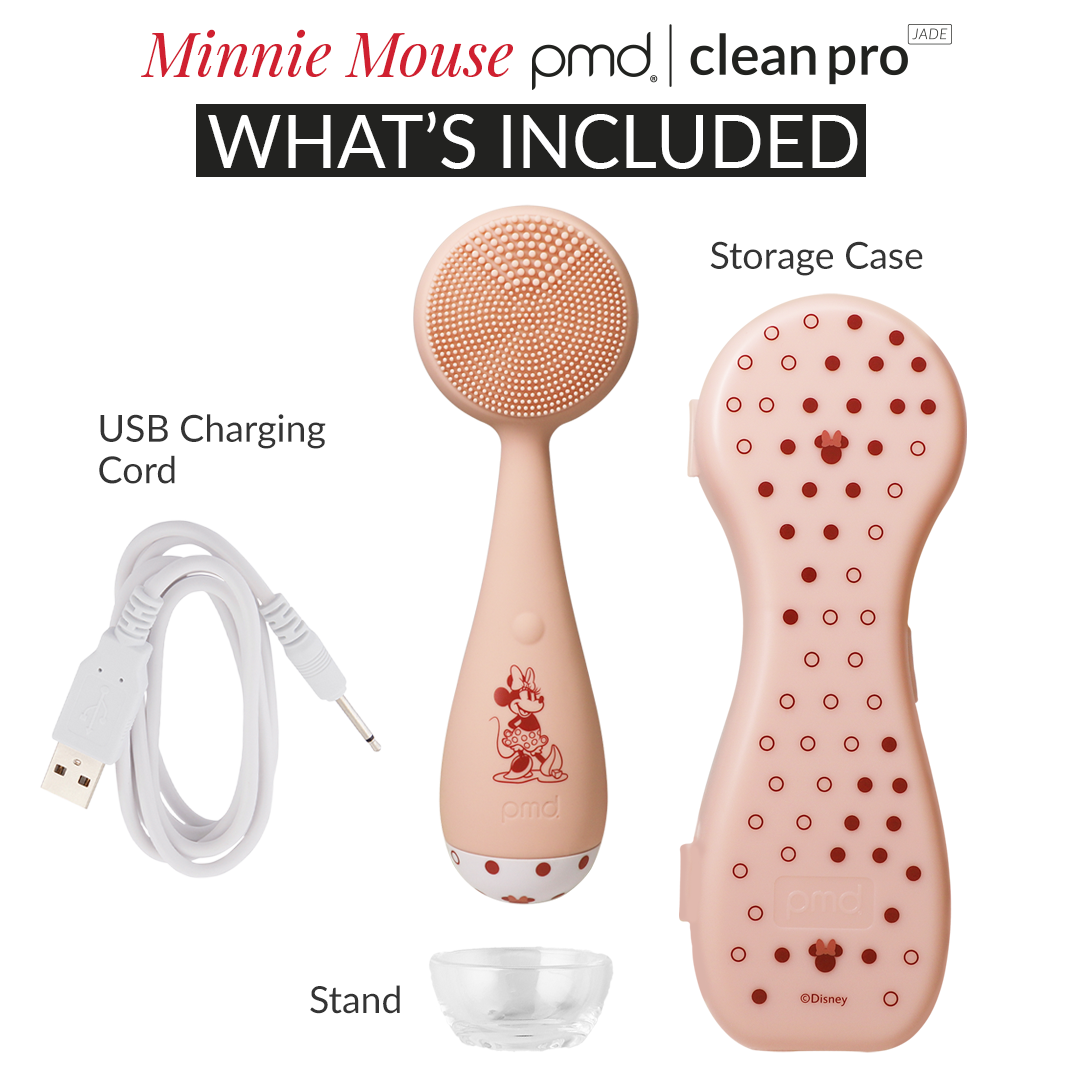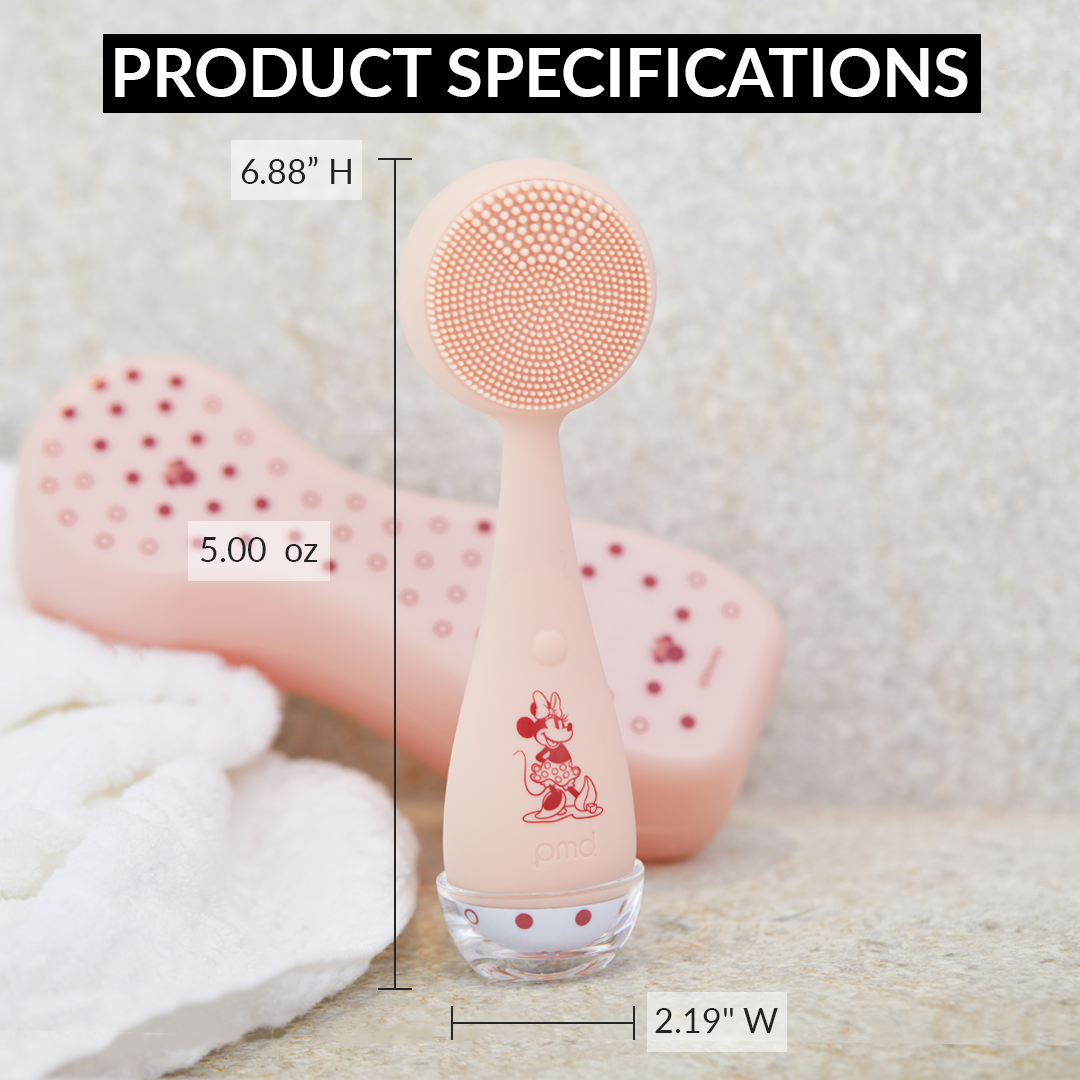 Minnie Mouse PMD Clean Pro Jade
Benefits

How Our Technology Works

How To Use

Tips & Tricks
Benefits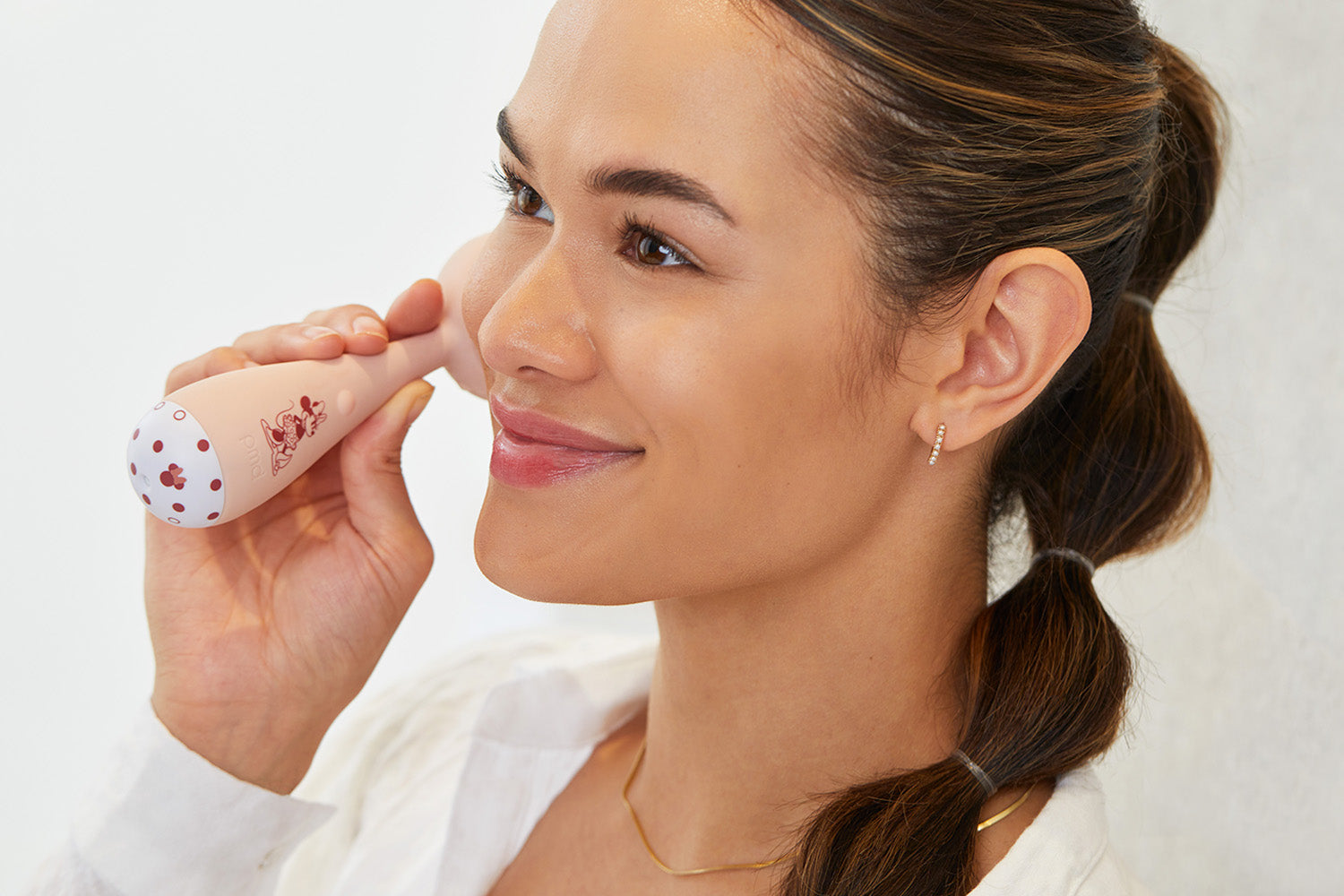 Benefits
91% said blackheads have diminished

77% said blemishes have decreased

69% said breakouts have decreased

88% saw reduced appearance of pores

91% said skin looks brighter

Deeper absorption of skincare products

Reduced irritation and improved skin elasticity
How Our Technology Works
Jade

Using ultra-hygienic silicone, PMD Clean Pro Jade is odor-resistant, antibacterial, hypoallergenic, and waterproof. Our hassle-free brush head never needs replacing.

SonicGlow™ Technology

Breaks down dirt and oil from within the pores at 7,000 vibrations per minute while operating at a perfect frequency to lift, firm, and tone the skin.

ActiveWarmth™ Therapy

ActiveWarmth™ heat therapy featured on the PMD Clean Pro Jade uses Heat Therapy combined with SonicGlow™ to activate your skincare by assisting with deeper absorption and effectiveness.
How to Use
Use the PMD Clean Pro Jade daily to deeply cleanse your skin
01

Rinse & Apply Cleanser

Rinse face with warm water and gently rub in cleanser

02

Wet & Power On Device

Rinse PMD Clean Pro Jade under water and power on device, we recommend modes 1 and 2 for optimum cleansing results

03

Smart Cleansing

Move brush head in circular motions, cleansing entire face, it is safe to spend more time in areas that may be of personal concern

04

Rinse & Pat Dry

Rinse face and PMD Clean Pro Jade of any excess cleanser then pat dry

05

Massage in Serums

Apply skincare products and use back side of the PMD Clean Pro Jade on mode 3 or 4 to gently massage, by powering on ActiveWarmth™ on the PMD Clean Pro Jade, serums will be more effective and absorb deeper into the skin

06

Lift, Firm & Tone

We recommend using mode 3 or 4 for massaging. By operating at a perfect frequency, the PMD Clean Pro Jade lifts, firms and tones the skin, through the pulsations of the device, blood flow is stimulated and collagen production is increased
01

Charging Port

The charging port can be found in the center of the device's base.

02

Insert Charger

Insert long, thin end of cord into bottom of device. Charging hole is tight to ensure it is waterproof, may require stronger push than expected. 

Plug opposite end of charging cord into USB outlet adapter.

03

Charging Time

If power button light turns on, device is charging. Light will turn off when fully charged (~3 hours). 
With Mask

To increase absorption of your Recovery Anti-Aging Collagen Infused Sheet Mask, enable ActiveWarmth™ Heat Therapy on your PMD Clean Pro to massage in product. To increase anti-aging benefits, turn on mode 3 or 4 on your PMD Clean Pro to lift, firm, and tone the skin.

Instant Turnoff

To immediately turn off device, quickly press both buttons on the device at the same time.

Pair text with an image to focus on your chosen product.
Disclaimer
Use only as directed. Not following instructions may lead to rash, redness, itching or even injury. If this occurs, discontinue use and consult a medical professional. Product is intended for external use only. Avoid sensitive areas, including any area with broken, irritated, or itching skin. Keep product out of reach of children. PMD is not responsible for malfunction or injury if the product is not used as intended.Not intended for clinical or commercial use. The effects of the PMD Clean are not always immediately visible and results may vary. If you have any questions regarding application, please reach out to our experts at 888-445-4532.